Snoop Dogg Ft. B. Slade – Words Are Few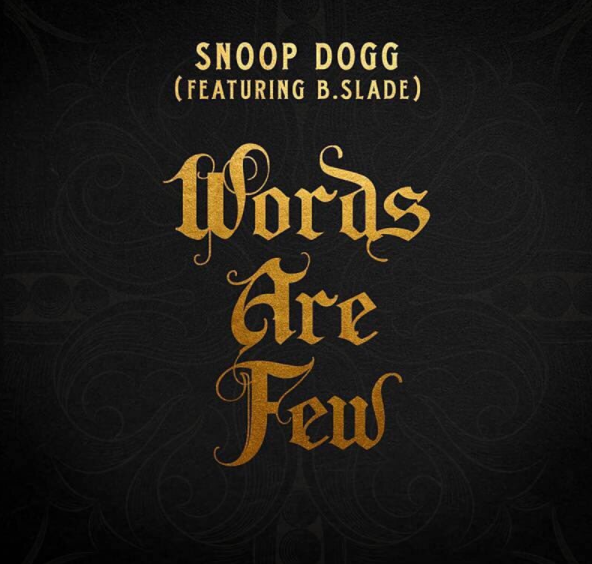 Listen to Snoop Dogg's newest release "Words Are Few" featuring B. Slade.
Snoop Dogg has been a busy man this year. From lending out countless features to dropping off his own album Neva Left back in May, the West Coast legend has been keeping fans plenty happy with the new music, and he's not slowing down.
Just within the past few weeks, Snoop has released a plethora of new songs, including "Dis Finna Be A Breeze" & "What Is This" with October London, before returning to the scene with a new video for "Toss It" featuring Too Short last week.
Now looking to keep his friendly release strategy alive, especially now that he's independent, Snoop decides to come through today and share yet another new song called "Words A Few" featuring B Slade.
Taking a more soulful approach, Snoop leaves his bars at home for this one and delivers a melodic slow jam that finds him harmonizing & showing off his singing vocals.
It's definitely a different type of style from Snoop, but that's not necessarily always a bad thing. No word yet as for where this or any of his recent releases will end up, but hopefully they just keep coming.
Take a listen and let us know what you think. You feeling the singing Snoop or nah?
In other related news, Snoop has been making headlines these past couple of week for coming to the defense of both ESPN's Jemele Hill and NFL QB Colin Kaepernick. "Keep fighting your fight Colin.
We're fighting with you," he said about Colin on First Take this week. Meanwhile touching on Jemele Hill, Snoop added… "This message is for me homegirl Jemele Hill," began Snoop.
"I'ma say what you can't say: f**k them motherf**kers. All of 'em. Everybody who got a problem with you. F**k 'em. I said it. Motherf**kers."
Quotable Lyrics:
Ya Im not mad at you
Things Im going through
Make me act a fool
Please don't think Im cruel
Really normally Im cool
There is nothing you can do